Well, do you agree that you actually do not use your free time in a bestest way? If not, find out my creative ways to use your free time for your future self.
By the way, do you know most successful people's secret is using their spare time efficiently, which is extremely helpful for their future and their health and many other factories? They don't just spend their leisure time as sliding down facebook, twitter, Instagram and youtube for an enjoyable time. They use it as a weapon to finding their talents, improving and buffing for their future self. Actually, it is up to you if you wanna use it in ways that you want, but sometimes it's better to spend it wiser: not to feel remorse afterward.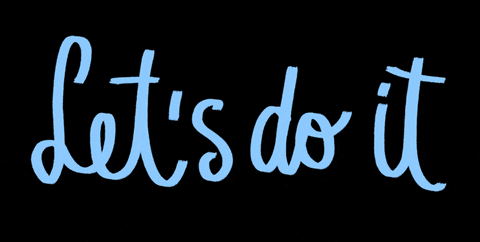 Start an activity you always wanted.  It could be writing a short story, do some fascinating projects with your friends, try some DIYs and a lot.
Take up a new hobby. It's harder to do a thing that you never tried before. But according to studies, if you do it every day for 6 months, you'll be an expert at this. ( I hope 😉 )Why don't try?  it can be drawing, sewing, knitting, and dancing or learning new a language.
Enhance your talent. I always believe that every person has their own queer talents including writing, acting, dancing, or even socializing. But it's all about your hard work at all. You need to find your talent according to your interest and enhance it unstoppably.
Plan and clean off. You'll be more able to think clearly and work in a neat condition. I love using this planner.
Reading. It's the activity you should never stop doing. Regardless of it's fictional or self-improvement books, reading has great affect in your life.
More for your family. Money and other stuff can be bought again, but a family never will. They are only one and incredibly special people. Therefore, you should spend more time with your family and feel them a little.
Take care of yourself. Even though it doesn't seem creative, it will be your real and serious problem when you get older. Start building a healthy dieting, and exercising habit in your life if you don't want to remorse in the end.
Journaling. This is the most favorite of mine. Sometimes it gives me a lot of tidiness, peace, and passion. In the every evening, I take my pen and start writing everything down on my little cute notebook. It's not about just writing, it's about expressing yourself and concluding your day for even better day. My cute notebook always inspires me to write, either.
Volunteering. It's beneficial for your community and the people you're helping. Most people say that it's the epic way to engage with people and interacting with other as gaining your community ability. But for me, it feels awesome when I see people happy because of me, no matter how tiny or how colossus help I gave them.
Contemplating. Why? Cause you hardly ever consider about your life, your goal, your bad habits, your days. You can't bake a better cake if you keep trying it without looking at your past mistake. So every night, in your bed, think about your life. Is is going the right way you always desired? If not, why? What can you do to alter it? Are you happy now?
Related :
   If you don't like your present situation, change it. Nobody will do it for you. From now, start trying to change it. Because you are the only one who can change it.
What do you do in your free time to improve your life? And which one is your fave?